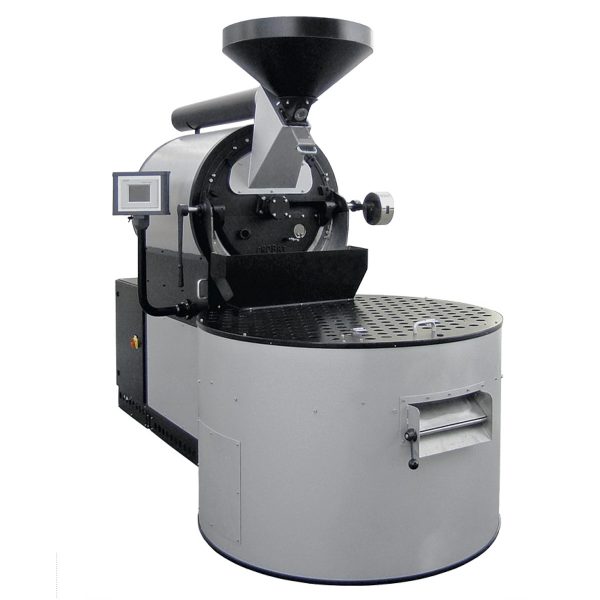 Probatone 60 – Impressive output, impressive sales
If a coffee is selling well, then a large format Probatone is surely the ideal choice. Key data; 60 kg/batch.
Characteristics
Optimal roasting and blending
Consistent homogeneous roast of the coffee beans thanks to Probat specific air-to-bean ratio and special shovel mechanism
Simple, simultaneous cooling
Fast. gentle cooling of the roasted product in a generously proportioned cooling sieve.
Maximum flexibility thanks to infinitely adjustable gas regulation
Safe, effective chaff collection Automatic brew group cleaning program
Cut maintenance time with the separate chaff cyclone and easy-access side panel. Brushes mounted under the cooling sieve allow for automatic, headache-free cleaning.

Specifications

System voltage
Available combinations on request
Consumption per selected heating type
Natural Gas <2.92 m3/Batch

Propane Gas <2.27 KG/Batch

Power of consumption of motors
<1.5KWH/Batch
Length
3800 mm
Width
1440 mm
Height
2360 mm
Weight
1200 KG
Download the Probatone 60 Brochure
Please fill up the form below to know the price and to get more information on the machine